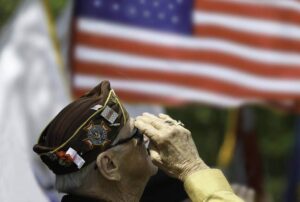 Older adults and veterans, in particular, need special care provided by their families or the professional staff specially trained to provide veterans aid services. Professional long-term care services are beneficial to veterans and older adults in many ways. Unfortunately, not all people whose parents and beloved people need help know about the assistance funds they can apply for. Because of this, it's worth spreading the word about the long-term care services and the benefits they provide veterans and their families with.
Many veterans and their families need professional assistance because none has professional medical qualifications and education. Rather than that, there are funds and programs aimed to deliver professional assistance services to veterans. However, only 5% of such funds are applied for, because people are unaware of such programs. 
Similar to private insurance services, there are certain qualifications people should meet to apply for such programs. Keep reading further to find out how veterans can qualify to get the benefits of veterans' help programs. 
The veteran or his spouse should have served for at least 90 days of active duty with at least one day during one of the specified wars. They should have had an honorary discharge. 
Financial need should be under $80,000, which includes only countable income, i.e. veteran's or spouse's monthly income, including social security, pensions, and IRAs.

The veterans and spouses should need assistance with eating, bathing, or dressing. 

It takes about six or eight months for veterans to get approval. Sometimes it may take more than a year. But once the application is approved, it's applied retroactively to the date of application.