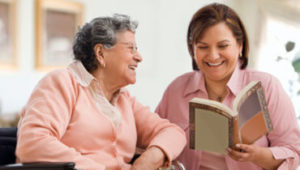 We realize that after living an independent life, seniors may feel stressed when they realize they no longer have the ability to live an independent life. To ease this challenge, our expert team can create physical, mental, and social activities that aging seniors look forward to doing. We want our loved ones to continue doing all the activities that make them happy. We want them to meet with friends, listen to music, solve puzzles, etc. Volga Home Care specialists are here to provide all the necessary services and assistance.
Our goal is to improve the quality of life for aging seniors that were left alone or whose relatives are busy at work during the day. We strive to provide seniors the respective services that let them maintain their independence for as long as possible. Our seniors gain healthier and more fulfilling lives thanks to our senior care services that encourage senior and mental interaction.
Volga Home Care is serving Houston, TX. Give us a call at 713-293-2080 and we will provide you with the qualified assistance whenever needed.