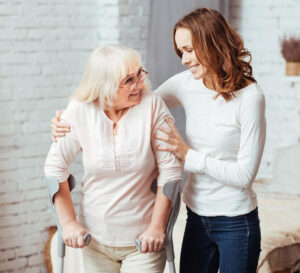 Approximately one in five adults in the US reports a disability. The number of patients with disabilities and those who will have disabilities is most likely to grow higher in the future. The sad truth is that the education and training received by healthcare professionals are often insufficient. To improve the quality of service delivered to patients with disabilities, care workers should understand the difficulties such patients face. In many cases, these are not only medical but social factors that directly impact on the quality of life and the overall health outcomes of patients.
To improve the quality of care for people with disabilities, you need to recognize barriers such patients face. Some of such barriers require changes to national and state policies, boards, and managing directors. Primary caregivers of disabled people can implement the following improvements: 
People with disabilities should be actively included in discussions regarding their healthcare. Caregivers and medical professionals should ask such patients about their history, the conducted health exams, and healthcare goals. 
Rather than positively or negatively objectifying people with disabilities, friends, family, caregivers, doctors, and healthcare workers should make the right choice of words to make such patients feel valued.
While caring for a person with a disability at home, consider accessibility in every area based on their mobility requirements. It's crucial to provide patients using crutches or walkers with the ease to move around.